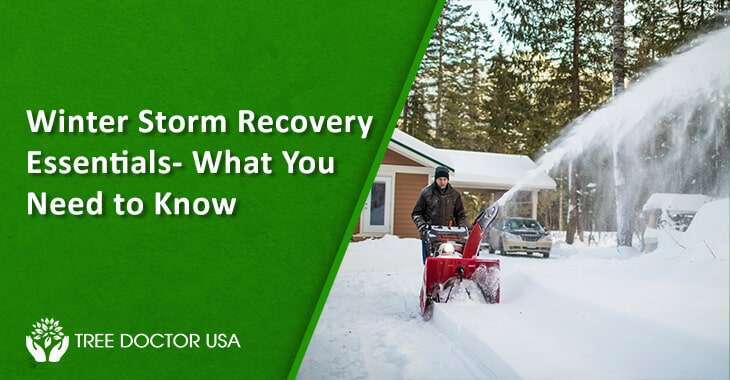 Winter Storm Recovery Essentials: What You Need to Know
The snow begins to blow as the temperature drops, and your car doors are encased in ice before you know it. Everybody enjoys the first snowfall, but winter storms pose grave risks. Sometimes it's frozen pipes, and sometimes it's a power outage. In any case, do not be unprepared the next time a winter storm occurs. You chose these winter storm safety necessities because they are portable, do not require electricity, and keep you fed/warm/hydrated. This winter, do not let an unexpected snowstorm put you in danger. Get the below-mentioned Winter Storm Recovery Essentials, and you will be relieved you have them handy.
Concerns Regarding a Winter Storm
There are numerous concerns regarding winter storms. The effects of cold weather and snowstorms can be catastrophic for practically everything. There's no telling what could occur when winter's wrath descends, from ruptured water pipes to power grid shutdowns.
When a snowstorm approaches, you should avoid unnecessary travel immediately. Even with all-weather tires, more vehicles on the road make it more difficult for snowplows to pass. And if snowplows cannot pass, the streets grow icier and more hazardous.
Reschedule all tasks on your agenda. If you must travel, attempt to complete as much of it before the snow arrives. Having an emergency auto kit is also a good idea if you become stranded on the highway. This winter, Virginians became stranded on I-95 for nearly 15 hours, and those without an emergency car kit were left hungry, dehydrated, and forced to ration gasoline to heat their vehicles.
Additionally, you should have ample food and drink in your cupboard. As a winter storm approaches, supermarket shelves are swiftly emptied. People will buy in a panic. However, you wish to go with food and drink. Finally, be mindful of frozen or broken pipes. A ruptured pipe may cause as minor as water damage or as much damage as mold development in the walls. To prevent this, run your faucets, keep your home warm, and insulate your pipes.
Five winter storm safety necessities
The two most significant characteristics of winter storm protection necessities are portability and independence from electricity. This list of five winter storm safety basics will keep you warm, fed, and hydrated regardless of how cold and snowy the weather is.
Protection from a Significant Amount of Snowfall
When there is a significant amount of snowfall, weak branches may break under the pressure of the snow. Brushing off the excess snow lightly is essential, but you should refrain from vigorously shaking the tree branch to accomplish this task. The vigorous shaking can cause a component that was already under stress to break. The unexpected weight loss can also cause the unit to snap back, which can cause damage to the body's internal circulatory system.
If you want to prevent damage to your trees from heavy snowfall, one of the most effective ways is to have a professional Tree Health Services examine your trees, look for weak branches, and take preventative action as early in the season as possible. By performing this preventative maintenance on your tree, you are ensuring it can withstand the strain of heavy snowfall during the winter.
Radio/Communication Devices for Emergencies
When winter weather approaches, it is usually prudent to have a method of communication. During a snowfall, the duration of a power outage is unpredictable. The SECUR Dynamo/Solar Emergency NOAA Radio and Flashlight is an emergency radio with a built-in flashlight.
It includes a solar panel, hand crank, and digital NOAA weather band radio. Thus, you can charge your phone, listen to the most recent weather reports, or listen to music without worrying about power.
If severe weather is approaching, you must have a multi-function emergency radio in your home. This winter storm safety necessity is just what you need to stay in touch with the outside world for several days when the power is out.
Food and liquid
Keeping food and water in the home is a brilliant idea, especially during an impending winter storm. It's a good idea to store up in advance; that way, you won't be in a bind during a snowfall. Always have a package of bottled water on hand as your first item. Typically, bottled water is one of the first things sold before a snowstorm, making it an essential safety item (but be aware that bottled water has a shelf-life).
Always available for purchase is emergency drinking water. These carefully portioned water pouches have a five-year shelf life and are ideal for hydration emergencies.
In addition to water, you also need to gather essential food items. I'm speaking about peanut butter, canned foods, and trail mix, which are long-lasting cupboard mainstays. Refrigerated goods such as eggs, veggies, and cold meats are acceptable for emergency needs. These are typically more difficult to locate when the first snowfall approaches.
It will be good to have some snacks in the pantry. Consider granola bars, cereal bars, and other health bars. Additionally, Ready-to-Eat Hot Meals are available. These food packs are self-heating and have a five-year shelf life, so you won't have to worry about having a hot supper when the power goes out.
Before the first snowflake falls from the heavens, you should have your food and water supplies organized. However, keep in mind that the closer you are in time to the snowfall, the less food and the more crowded the supermarkets will be.
Also Read: Keeping Your Plants Healthy Throughout the Winter
Flashlights & Lanterns
The Storm-Proof Emergency Lantern provides a powerful illumination source for when the electricity goes out. It is capable of operating for 225 hours at the lowest brightness setting. Emergency LED flashlights can also withstand severe weather conditions and provide an excellent illumination source. These are ideal for emergency and disaster situations.
If you become trapped on the road, consider obtaining a pack of auxiliary power sticks. One stick can last up to 12 hours, which is significant when caught in a winter storm. One of the advantages of these light sticks is that they do not need batteries. The last thing you want is for the power to go out and for you to realize that you do not have batteries for your flashlight. Ensure that you have at least one light (or light stick) when the electricity goes out during a winter storm or if you become trapped in your automobile.
Cold Weather Emergency Supplies
As the snow begins to fall, construct or purchase a cold-weather readiness kit from us so that you are ready for the worst. Include warming packs, a thermal blanket, munchies, bottled water, a torch, and waterproof matches or fire starters in your cold-weather emergency kit.
They allow you to remain safe, hydrated, and toasty even in the harshest winter. Place all these materials in a bag or backpack and store them in your vehicle or residence. As the food is non-perishable, it should endure for a considerable time.
Do You Need the Necessary Items for Winter Storm Safety?
Are you ready for the snow? Tree Doctor USA has a wide variety of winter storm safety items available to meet your needs. We can help you with your tree consulting, which can be a life savior during these winter storms. Also, it would be best to get your winter weather readiness bag ready. You will only be left in the lurch if you do it this way.